 PRA - RAPOSO, SÁ MIRANDA
& ASSOCIADOS
SOCIEDADE DE ADVOGADOS
Tell me about the men
Their lives and their laws.
Their certainties and uncertainties,
Of truth and reason.
Tell me about wanting to be the
first
And the art of being better today
than yesterday.
Discover more
Founded in
2001
Founded in 2001, PRA - Raposo, Sá Miranda & Associados, Sociedade de Advogados is today the result of shared values, desires and goals that have created synergies and valences, in a firm of strong, dynamic, ambitious and well prepared lawyers.
PRA - Raposo, Sá Miranda & Associados offers a structured and oriented organization to its clients, provided with a set of oriented human and technical resources for the integrated legal advice, and specialized legal training, addressing its services to corporate clients, individuals, public entities and professional associations.
Saiba mais
COMPETENCE
CLIENT FOCUSED
AVAILABILITY
DIFFERENTIATION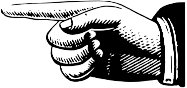 These are the values ​​of PRA-Raposo, Sá Miranda & Associados. The values ​​that guide us in every partnership with our clients. Values ​​that represent our culture and that position us as the ideal legal partner for each client in each of our practice areas.
Pedro Raposo
Partner | Head of Corporate
OUR
Team
A SPECIALIZED TEAM OF LAWYERS AT YOUR SERVICE
These are the people who make the PRA
See Team
Miguel Miranda
Partner | Head of Competition & EU
Almeida Correia
Partner | Head of Family and Inheritance Law
Carlos Duque
Partner | Head of Litigation and Arbitration
Ney da Costa
Partner | Litigation and Arbitration
Catarina Costa Lopes
Partner | Head of Asset Management Economic Unit
Pedro Sá
Partner | Head of Corporate PRA Porto
Susana Santos Valente
Partner | Head of Credit Recovery and Insolvency
André Pinto Rocha
Partner | Corporate
Helena Braga Marques
Partner | Labour | Head of Economic Unit of Transport
David Coelho
Partner | Head of Administrative Law and Public Procurement
Noel Gomes
Partner | Head of Administrative Law and Public Procurement PRA Porto
Joana de Sá
Partner | Head of Labour
Rute Oliveira Serôdio
Partner | Litigation and Arbitration | Head of Entertainment Economic Unit
Tiago Fiuza
Partner | Head of Commercial and Contracts
Clélia Brás
Partner | National Head of Real Estate
Lin Man
Partner | Comercial and Contracts | Head of China Desk
Daniel Torres Gonçalves
Partner | Head of the Economic Unit for Health, Pharmacy and Biotechnology
Leila Grácio
Partner | Head of Corporate PRA Lisbon
Gonçalo Gil Barreiros
Partner | Head of Intellectual Property and Privacy
News
Our
Offices